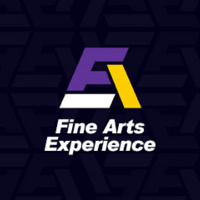 SOLD OUT! Duckens Family Singers
The Bell County Museum in partnership with the University of Mary Hardin-Baylor welcome the Duckens Family Singers to perform a Black History Month concert on Saturday, February 3 from 7:30-9:30p.m. The concert will take place at the Sue & Frank Mayborn Performing Arts Center, 810 Main St, Belton, TX 76513. Although this concert is free and open to the public, due to its popularity, seating is limited and will need complimentary tickets for attendance. These free tickets are available for pick up prior to the event in the Box Office at the Sue & Frank Mayborn Performing Arts Center. For ticket information call 254-295-5999 or connect to www.umhb.edu/pac.
"Bell County Museum is proud to bring the Duckens Family Singers to UMHB for a Black History Month performance. The museum applauds the many contributions made by African-Americans in Bell County, and we hope this performance honors their legacy that continues to this day," said museum Executive Director Coleman Hampton.
Natives of Temple, the Duckens Family Singers gospel band performed at the Texas Folklife Festival in San Antonio for more than 25 years. Group member Dorceal Duckens is an accomplished opera singer with a Broadway credit for his performance in Scott Joplin's Treemonisha. The Duckens are relatives of Rogers, Texas legend Alvin Ailey, founder of Alvin Ailey American Dance Theater in New York City. The relation ties in with Bell County Museum's current exhibit, "Dance Theater of Harlem: 40 Years of Firsts", on display November 17, 2017-February 3, 2018.
"We are thrilled to bring in the Duckens Family Singers on the final exhibit day for "Dance Theater of Harlem." It is a good sendoff for an exhibit that has resonated with our communities," Hampton continued. (FAE)
Saturday, February 3 at 7:30pm to 9:30pm
Sue & Frank Mayborn Performing Arts Center, 136A Dressing/Classroom
810 Main St, Belton, TX 76513
Event Type

Departments
Group

Subscribe