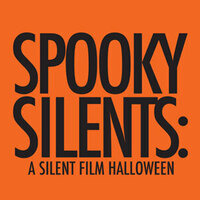 Spooky Silents: A Silent Film Halloween
The University of Mary Hardin-Baylor College of Visual and Performing Arts is proud to present The Peacherine Ragtime Society Orchestra for a special Highways and Byways Concert Series presentation entitled Spooky Silents: A Silent Film Halloween on Thursday, October 16, 2017, at 7:30 P.M. in the new Sue & Frank Mayborn Performing Arts Center.
The Peacherine Ragtime Society Orchestra is "the premier American ragtime ensemble" as hailed by the Washington Post, and is rapidly becoming the leading professional ragtime orchestra in the United States. Formed by young virtuoso Andrew Greene at the University of Maryland in 2010, the Peacherine Ragtime Society Orchestra recreates the syncopated stylings of a bygone era – Ragtime, Theater, and Dance music, along with underscoring classic silent films using the original orchestral scores. The ensemble is composed primarily of young musicians, age 30 and below.
The PRSO has appeared at leading venues including The Kennedy Center, The Library of Congress, The American Film Institute, historic theaters, state-of-the-art performing arts centers, colleges, universities, and concert associations across the United States. The PRSO's work has been featured in documentaries, online video, and is frequently heard on radio and podcast programs, including Hot Jazz Saturday Night (WAMU 88.5, Washington, DC), Ragtime America (KGNU 88.5, Boulder, CO), and Rapidly Rotating Records (KISL 88.7, Catalina Island, CA).
PRSO's programs highlight the music of the late 1800s and early 1900s, with selections by composers such as Irving Berlin, George Gershwin, W.C. Handy, Victor Herbert, George M. Cohan, and of course, the King of Ragtime, Scott Joplin. In addition to their concerts, Mr. Greene and the PRSO underscore classic silent films featuring the biggest names of the day: Charlie Chaplin, Buster Keaton, Harold Lloyd, Lon Chaney, Douglas Fairbanks, and others.
This special October program combines three horror-themed comedy classics; Buster Keaton's THE HAUNTED HOUSE, Harold Lloyd's HAUNTED SPOOKS, and Charlie Chaplin's ONE A.M. Perfect for Halloween, bring the kids in costume!
This event is free and open to the public. For more information visit http://undergrad.umhb.edu or contact Melanie Brazeal at mbrazeal@umhb.edu
Thursday, October 26, 2017 at 7:30pm to 9:30pm
Sue & Frank Mayborn Performing Arts Center, Baugh Performance Hall
810 Main St, Belton, TX 76513
Event Type

Departments
Group

Subscribe