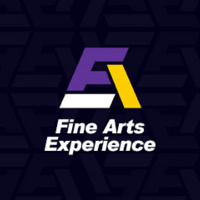 Joe Pena: Summer Nocturnes Opening
The UMHB College of Visual and Performing Arts and the UMHB Art Department are proud to present the exhibition Summer Nocturnes: Paintings by Joe Peña October 2 through November 3, 2017, in the Baugh Center for Visual Arts Gallery. A public reception and artist's talk is set for 5:00 pm on Monday, October 2.
The art of Peña explores various issues of ethnic identity, including aspects of family and cultural traditions, relating to his Hispanic heritage. He is an Associate Professor at Texas A&M University in Corpus Christi where he teaches painting. Prior to his appointment at A&M, he helped develop MB Modern Gallery in New York City and served as the public arts manager for the city of Corpus Christie for a year and a half. He earned the BFA degree from Corpus Christi State University and the MFA degree from Texas A&M University-Corpus Christi.
The paintings on view pay homage to the food trucks and taco stands that have become a staple of the American landscape. Peña states that "This series began with a late night visit to pick up a couple of tacos from a truck that I often frequented and on the way had noticed an unusual sight. The streetlight that illuminated the area was out and the only light visible was the glow coming from inside the truck. While not necessarily unusual in itself, from a distance this view gave the truck the appearance of it almost hovering in the rich black emptiness of space. It was a mysterious and surreal scene. Since then I've visited numerous food trucks and stands to document, observing the atmosphere both in and outside of these locations. Each has its own presence and the visitors become its culture."
Baugh Center for the Visual Arts Gallery hours are 9 A.M. to 4 P.M., Monday through Friday. For more information visit http://undergrad.umhb.edu/art/ or contact Hershall Seals at hseals@umhb.edu.
Monday, October 2, 2017 at 5:00pm to 6:00pm
Baugh Center for the Visual Arts, 221 (Lecture)
812 Shine Street, Belton, TX 76513
Event Type

Departments
Group

Subscribe