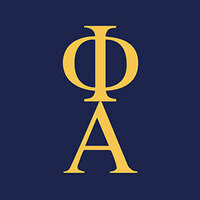 Phi Alpha-Delta Upson- 22 is too many 5KRun/Walk
Delta Upsilon Chapter of Phi Alpha National Social Work Honor Society has partnered with 22 is too many, a national not-for-profit agency with liaisons located at Fort Hood, Texas to sponsor a 5K Run/Walk. The Run/Walk is designed to raise funds for 22 is too many and to increase awareness of suicide among veterans. It is estimated by the Department of Defense (DOD) and the Veterans Healthcare Administration that 22 veterans commit suicide everyday.
Saturday, March 25, 2017 at 7:00am to 12:00pm
Lot on corner of MLK and University Dr.
Event Type

Departments
Subscribe