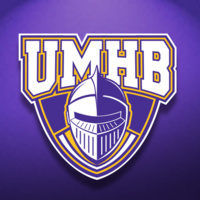 Quarterfinals: Cru Football vs. St. John Fisher
CRU Football will host its third straight NCAA Division III National Championships game when the Cru welcomes St. John Fisher College to Crusader Stadium for a National Quarterfinal game on Saturday, December 7. The NCAA announced Quarterfinal game sites on Sunday afternoon. UMHB will take on the Cardinals in a 12 PM Central Time kickoff with a berth in the National Semifinals on the line.

Tickets for the UMHB/St. John Fisher game will go on sale to previous season ticket holders on Monday, December 2, from 12-6 PM. Season ticket holders may also purchase tickets from 7:30 AM to 6 PM on Tuesday, December 3 and from 7:30 AM-12 PM on Wednesday, December 4. Previous season ticket holders must purchase tickets in person or by phone at (254) 295-4455.

Tickets will go on sale to the general public Wednesday from 12 PM to 6 PM, Thursday from 7:30 AM to 6 PM and then on Friday, December 6th, from 7:30 AM to 12 PM.

Reserved tickets are $10 apiece and general admission tickets are $8 for adults and $5 for students (ages 3-college age) and will be sold from the Crusader Stadium Gate One ticket windows off of University Drive or by phone at (254) 295-4455.
Online ticket sales will open at 12:00 PM Wednesday, December 4 on this page.

Reserved tickets for St. John Fisher College fans and family will be set aside for purchase at the gate on Saturday. Those tickets will not be available for on-line purchase. There are no complimentary tickets or passes for NCAA postseason contests.

The Cru is 12-0 on the season and will play in the Quarterfinals for the fourth straight season. UMHB advanced with a 59-8 victory over Rowan University last Saturday in Belton. The Cru won the American Southwest Conference title with a 6-0 league mark to claim its 12th playoff berth in the 16-year history of the UMHB football program. St. John Fisher is 10-2 on the season and posted a 27-6 victory over Hobart College last Saturday to advance to the Quarterfinals. The Cardinals qualified for the NCAA Division III National Championships as an at-large team after finishing second in the Empire 8 Conference with a 5-2 league record. St. John Fisher is in the NCAA postseason for the fifth time in program history and the Cardinals have advanced to the Quarterfinals in two of the last three postseasons. The will be the first meeting between these two teams and it will also mark the first time a UMHB football team has played a program from the state of New York.
Saturday, December 7, 2013 at 12:00pm
Event Type

Departments
Cost

$10 reserved, $8 general admission, $5 students (age 3 - college)

Group

Hashtag

Subscribe