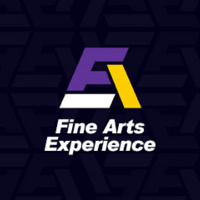 Through the Iris Exhibition Reception & Commentary
The UMHB College of Visual and Performing Arts and the UMHB Art Department are proud to present the traveling exhibition Through the Iris February 19 – March 9, 2018 in the Baugh Center for Visual Arts Gallery. A public reception and commentary offered by UMHB art historian Dr. Sarah Andyshak is set for 5:00 pm on Monday, February 19.
This exhibit was curated and produced by Kim M. Reiff with support from Grace College, Winona Lake, IN. Professor Reiff is the Assistant Dean of the School of Arts and Sciences and the Chair of the Department of Visual, Performing, and Media Arts at Grace College. Through the Iris examines ways in which Christian higher education informs the art-making of female visual artists. The collection features artworks by twenty-five female artists who have graduated with the Master of Fine Arts degree in Visual Art from Azusa Pacific University, Azusa, CA, between 2009 and 2017. Other exhibition sites have included Grace College, Indiana Wesleyan University, Marion, IN, George Fox University, Newberg, OR, and Azusa Pacific University.
Baugh Center for the Visual Arts Gallery hours are 9 A.M. to 4 P.M., Monday through Friday. For more information visit http://undergrad.umhb.edu/art/ or contact Hershall Seals at hseals@umhb.edu.
Monday, February 19, 2018 at 5:00pm to 6:00pm
Baugh Center for the Visual Arts, 221 (Lecture)
812 Shine Street, Belton, TX 76513
Event Type

Departments
Group

Subscribe