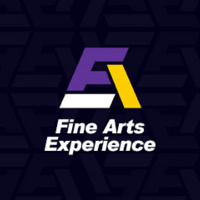 Van Cliburn Silver Medalist Kenny Broberg in Concert
In partnership with the Central Texas Orchestra Society and the Temple Symphony, the 2017 Van Cliburn Silver Medalist, Kenny Broberg, will be featured in a solo piano concert. The 23-year-old Minneapolis native won the silver medal at the Fifteenth Van Cliburn International Piano Competition for performances that showed an imaginative shaping of themes, revelation of inner voices, and an unfailing sense of momentum (Texas Classical Review).
Doors to the lobby open at 6:30pm and seating begins at 7pm.
Tickets can be purchased through the Temple Symphony.
Free ticket for students with CruCard at UMHB Ticket Office in Mayborn Performing Arts Center.
Saturday, November 10, 2018 at 7:30pm to 9:30pm
Sue & Frank Mayborn Performing Arts Center, Baugh Performance Hall
810 Main St, Belton, TX 76513
Event Type

Departments
Group

Subscribe