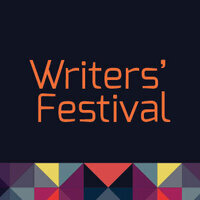 Writers' Festival 2014
The Writers' Festival is hosted by the literary journal Windhover at the University of Mary Hardin-Baylor in Belton, Texas. The annual George Nixon Memorial Lecture typically features artists or writers who examine the connections between faith and poetry. Each year the festival attempts to have the keynote speakers also lead master classes and workshops. This arrangement benefits writers of all levels because they not only hear and see the expertise on display in the main event but also interact with the experts in the workshops. Our goal is to create a space where writers of all levels can find encouragement and learn to be better writers.
We are pleased to announce that the 2014 featured presenters include Bret Lott, Gina Ochsner, Benjamin Myers, and Micah Bloom. You can find more information about the presenters in the Guest Speakers tab.
Registration is now open and will close on January 21, 2014. (Note: registration is only required if you wish to participate in a workshop and/or if you wish to join us for the closing lunch on the Friday of the festival. Meal is $10, payable at the festival check-in table.)
Friday, February 7, 2014 at 8:00am to 12:00pm
Meyer Christian Studies Center, Manning Chapel
908 Pearl Street, Belton, TX 76513
Event Type

Departments

Website
Subscribe