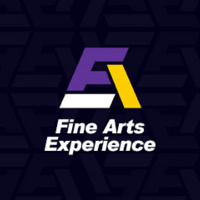 Fine Arts Experience
The Fine Arts Experience* will expose students to a wide variety of artistic expression through attending fine Arts presentations on the UMHB campus and reflection upon those experiences. Students will learn appropriate audience decorum for fine arts events and have opportunities to demonstrate this behavior. Students will better understand and appreciate the visual and performing arts as an expression of the human condition.


The Guitar Ensemble and Soloists, in combination with the Woodwind Chamber Ensembles will combine to provide an evening full of variety. You will hear the...

Brass & Percussion Chamber Ensembles from the CVPA will present a variety of music that represents chamber music for the Brass Ensemble and the Percussion...

The UMHB Wind Ensemble, the premiere instrumental music ensemble will present it's final performance for the spring of 2019. The program will consist of...

KASA was founded in the summer of 2016 by Andy Liang, Aaron Schwartz, Stephanie Price-Wong and Kyle Price. The quartet performs an array of musical styls...
Recent Events