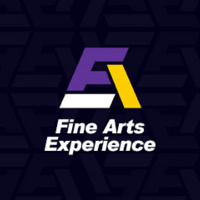 Fine Arts Experience
The Fine Arts Experience* will expose students to a wide variety of artistic expression through attending fine Arts presentations on the UMHB campus and reflection upon those experiences. Students will learn appropriate audience decorum for fine arts events and have opportunities to demonstrate this behavior. Students will better understand and appreciate the visual and performing arts as an expression of the human condition.


(Japanese with English subtitles) (140 minutes) Cast: Yoshitaka Zushi, Kin Sugai, Toshiyuki Tonomura Director: Akira Kurosawa Awards: Academy Award Nominee...

Sammy Miller and the Congregation are on a mission to put generosity back into jazz and bring art back to the people. They play 'joyful jazz' - music that...

The UMHB Wind Ensemble and Percussion Ensemble will present a joint performance. The program will include an eclectic selection of music for winds and...
Recent Events